5 IDEAS FOR AN ORIGINAL SEMINAR
Organise your meeting in an atypical place
International ski resort, located in Savoie, in the Belleville Valley, Val Thorens is the highest resort in Europe and the highest point of the 3 Valleys area, the largest ski area in the world with more than 600 km of runs.
Relaxed, lively and gourmet, here you can evolve according to your desires, at your own pace, multiplying your experiences, conviviality is the order of the day. The ultimate goal: to feel alive!
Warm atmospheres, breathtaking nature, no barriers or borders, here those who want and know that height rhymes with colours and pleasures meet… Val Thorens.
Choose an innovative resort
From December 2022, be the first to test a new complex that will live up to your expectations.
Located in the heart of the resort, this 17,000m² space, made up of leisure and wellness areas, a conference centre with numerous meeting rooms and above all a rooftop that is out of the ordinary in a ski resort, is called Le Board. The place to be!
To unite your teams and make them experience moments of conviviality, there is nothing better than sporting events. In Val Thorens, the choice is wide and above all original and original.
The professionals at SOGEVAB will organise your activities so that your stay meets your requirements both in terms of the exceptional natural environment and the quality of the welcome, services and comfort.
– Ride down the slopes of the 3 Valleys ski area or on the electric Fat Bike. Experience the mountain in a different way with driving lessons or ice karting. Take to the skies with the 2 zip lines. Have a blast on the 6 km CosmoJet sledge run, … 
– Team Building, to strengthen the cohesion of your teams, what better way than to organise a sports challenge such as a team sports competition, fitness classes or a treasure hunt in the ski area.
– Finally, because a successful seminar also involves relaxation, treat yourself to a wellness break with the Board's Spa-Massages packages.
Opt for original catering
Thanks to its many Savoyard specialities, Savoie has so much to offer you! Fondue evenings in a yurt, discovery of a mountain pasture and its home-made cuisine.
But also offbeat offers: sushi on the slopes, a frosty aperitif in an igloo, brunch on the terrace, starred restaurants and so many others to awaken all your senses.
Sleep on your own two ears
From tourist residences to 5-star hotels, Val Thorens is full of places where it is good to rest.
The whole team is at your service to help you turn your operation into an unforgettable success.
Together, let us carry out the most original and daring operations.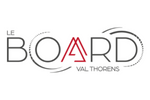 FOR YOUR PROFESSIONAL EVENTS
DARE TO GO TO VAL THORENS
contact us for any request